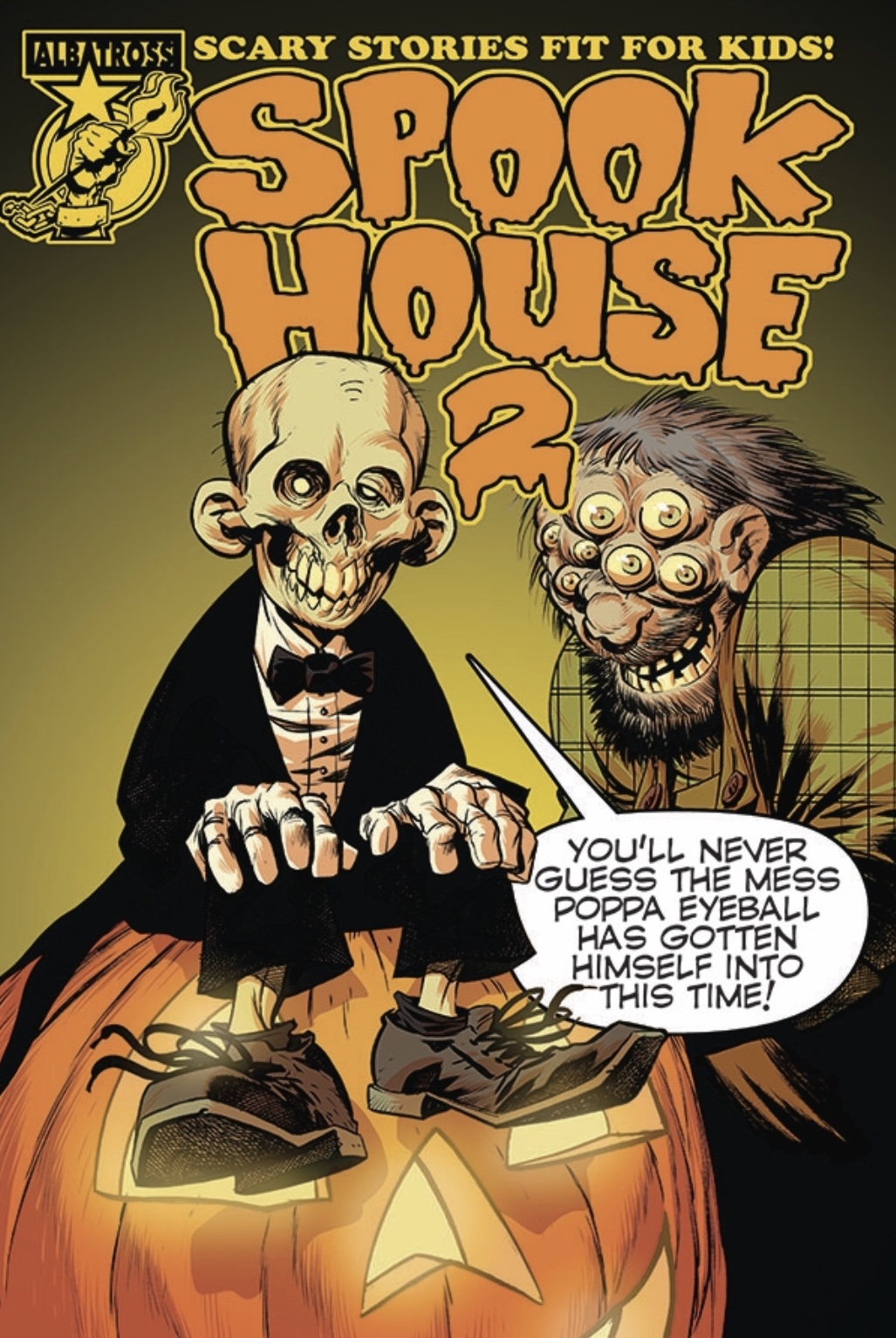 Spook House 2 #3
The annual Albatross Halloween comic for kids of all ages is back in a weekly October event! Issue #3 features the work of Eric Powell, Lance Inkwell, and Steve Mannion!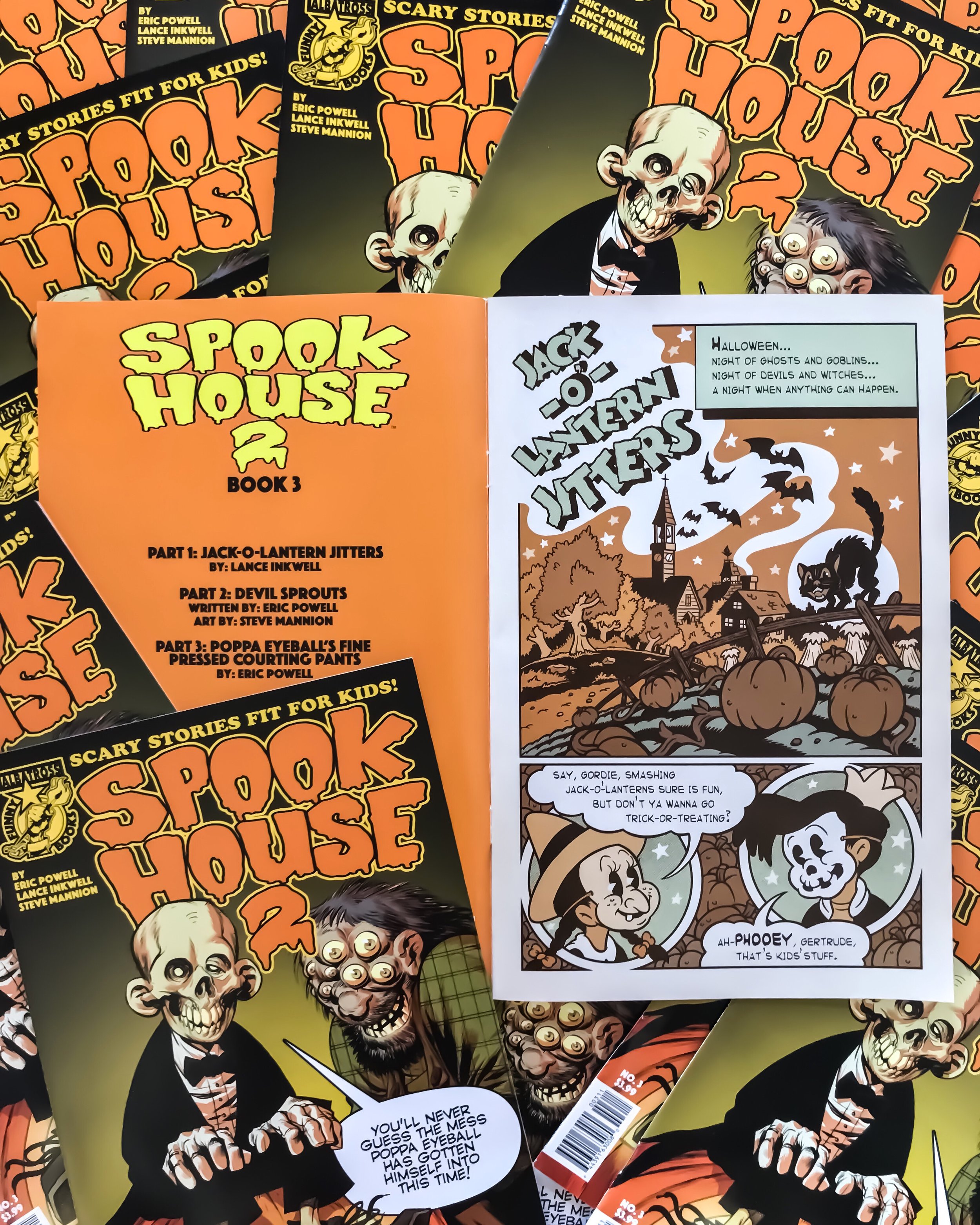 Here is a horrific peek at the first page of the story I wrote and Illustrated, Jack-O'-Lantern Jitters. To see the rest, you'll have to go pick up a copy in your local comic shop.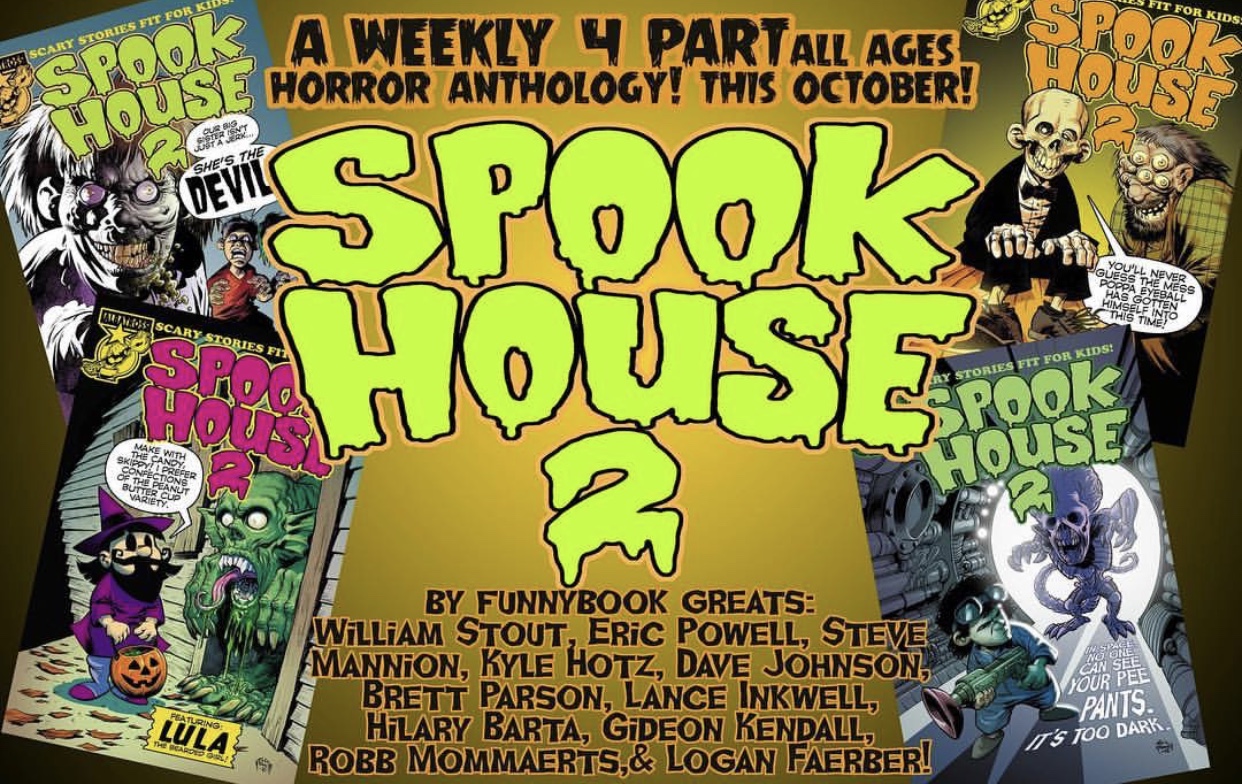 Treat yourself, and collect all 4!